The concept was created on the streets of Thailand, serving fresh, made-to-order ice cream. A cold plate that reaches below -10 degrees is used to turn liquid cream into ice cream. All ice creams are produced to be naturally smoother and creamier. Each ice cream is made with a vanilla or chocolate liquid base. Ingredients are then chopped into the base. The ice cream is then rolled to perfection and topped with fresh ingredients.
Rolled 4 Ever Ice Cream is Nashville's Original Rolled Ice Cream Food Truck serving Middle Tennessee, daily!
1120 4TH AVE N
SUITE 102
NASHVILLE, TN 37208
Closed Mondays
Sunday
12:00 Pm to 8:00 PM
Tuesday - Thursday
4:00 PM to 8:00 PM
Friday
4:00 PM to 9:00 PM
Saturday
12:00 PM to 9:00 PM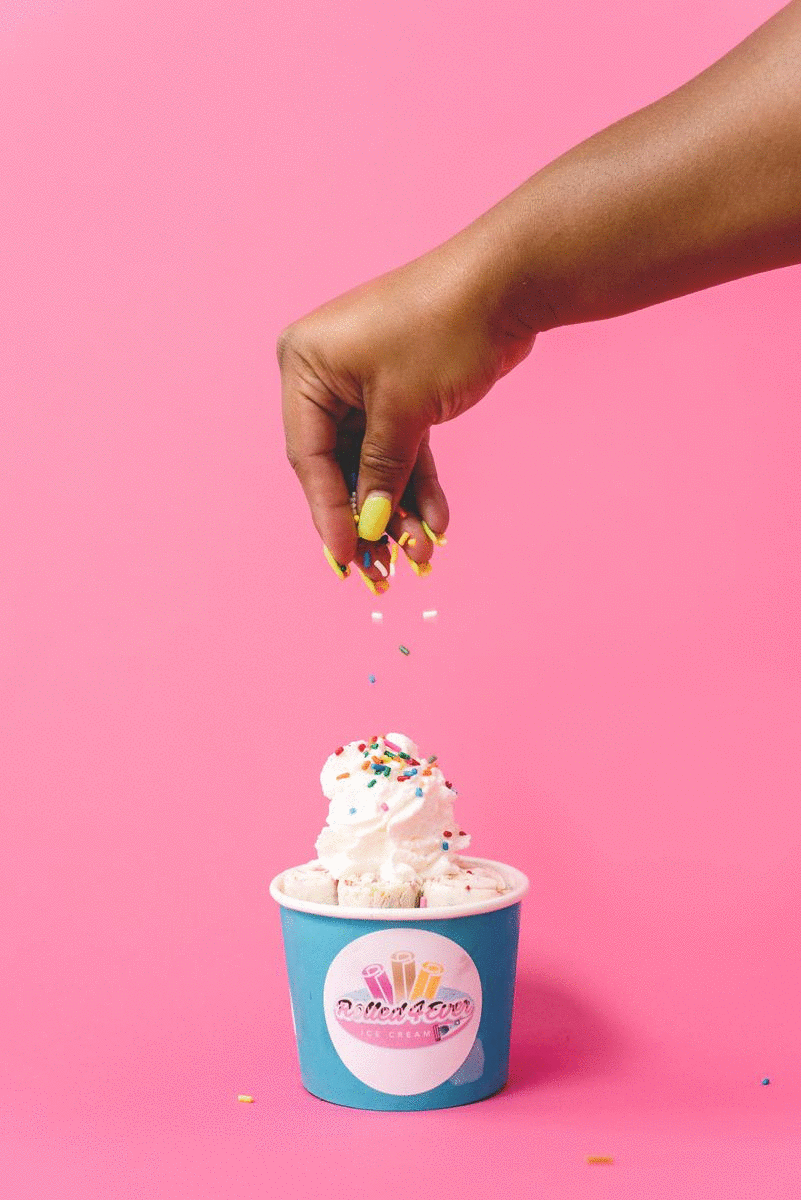 It's your chance to show us your SKILLS! Are you interested in learning how to make Rolled Ice Cream? Are you looking for the PERFECT place to sweeten your next birthday party? Want to learn the science and history behind Rolled Ice Cream? Does your team want a unique bonding experience? Or Do you need something different to do with your squad?
BOOK our Private Room for our Rolled Ice Cream Academy, Sip and Roll Academy, Birthday Parties, Field Trips, Team Bonding and much more!!